High Thorn specializes in handcrafted chandeliers and furniture made of natural materials with a focus on sustainability.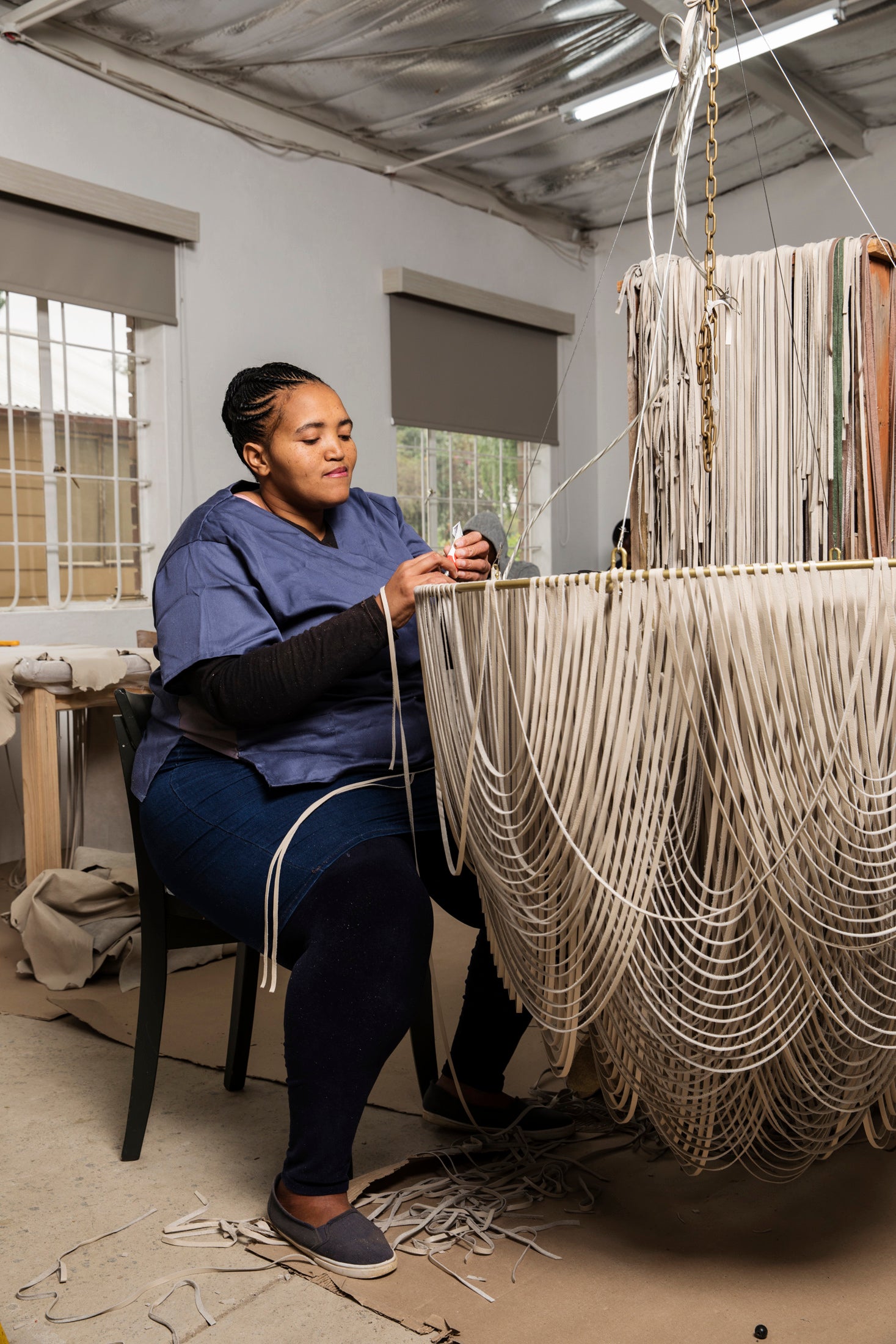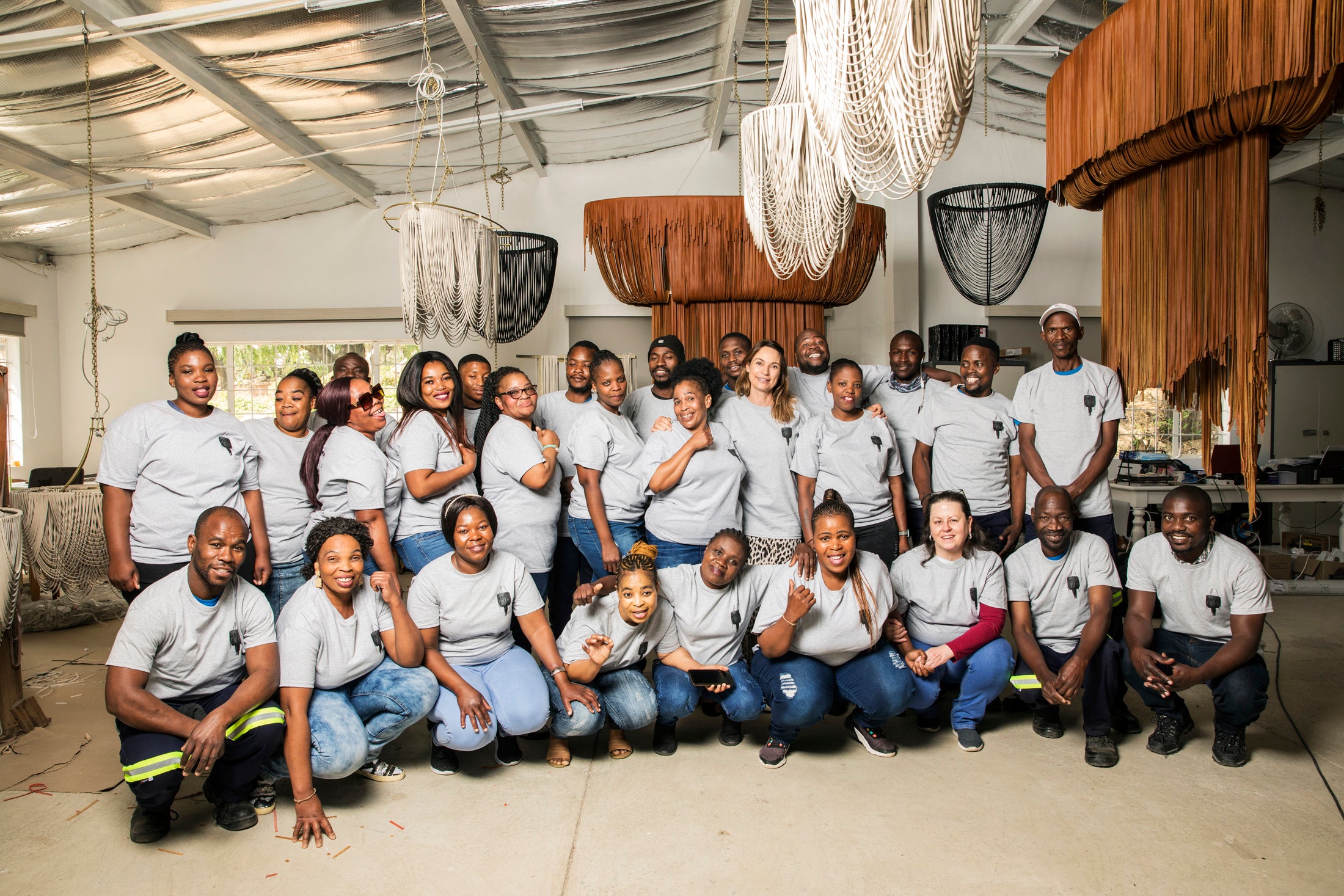 About High Thorn
Founded by Georgina Anderson in the 1990's, High Thorn has continued to evolve and expand their collection of chandeliers and furniture. They have grown to include two dozen artisans who specialize in leather crafting, wood carving beadwork and glass baking.
"Making things by hand allows us to use the materials in different ways...in better ways. For example, we can manipulate the leather in a soft, feminine way. You can layer and fold it as opposed to the maching way of using leather which is more masculine and hard."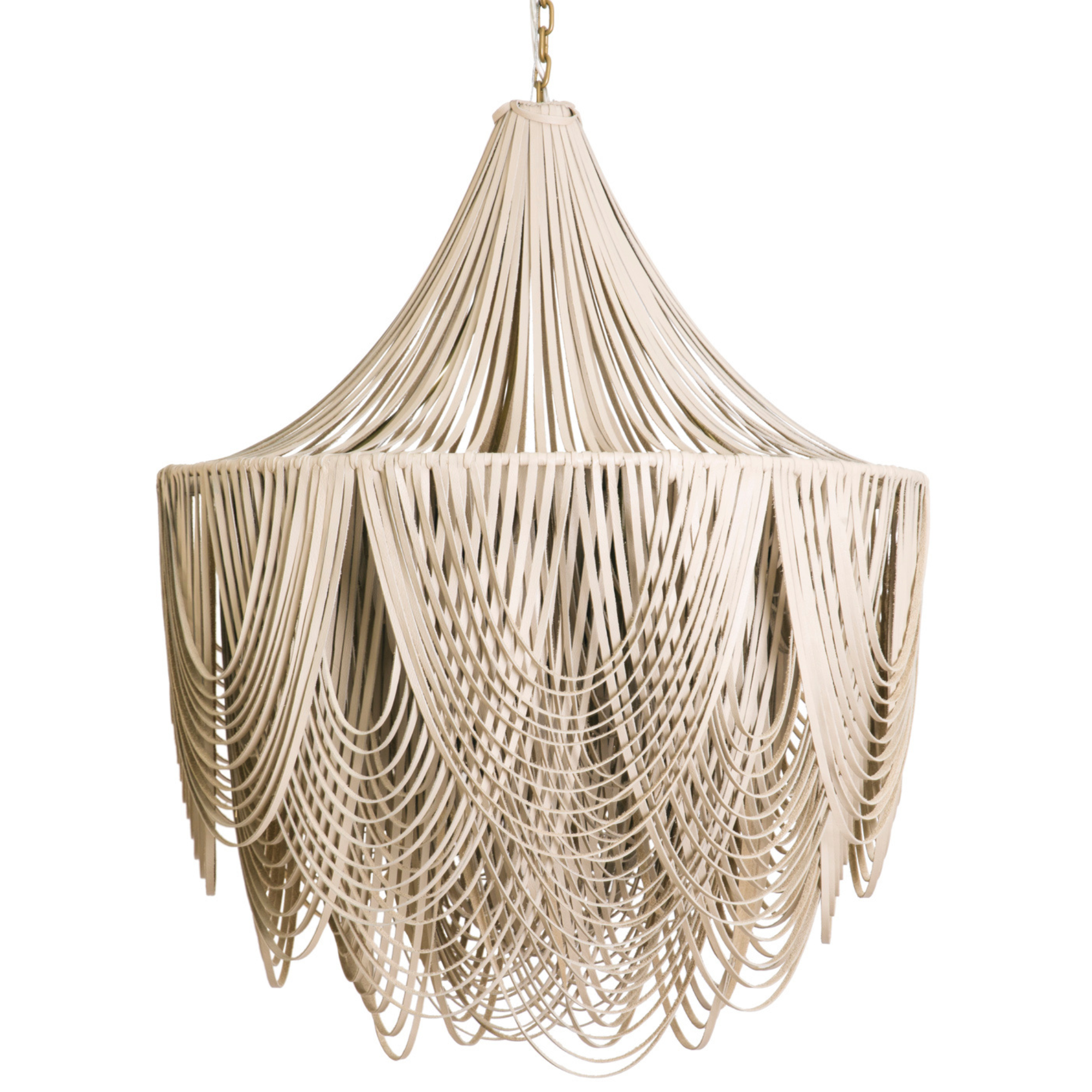 Georgina Anderson, High Thorn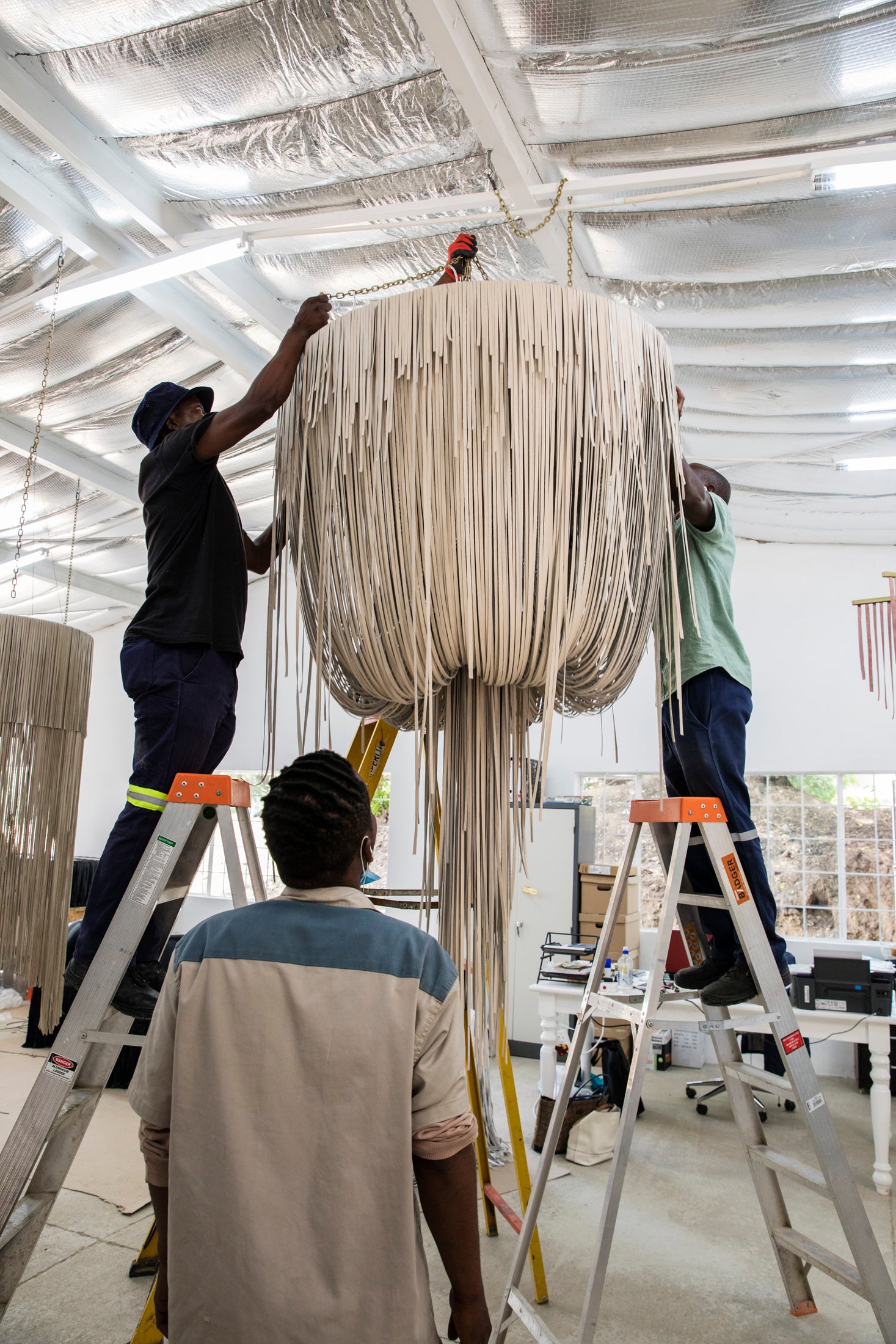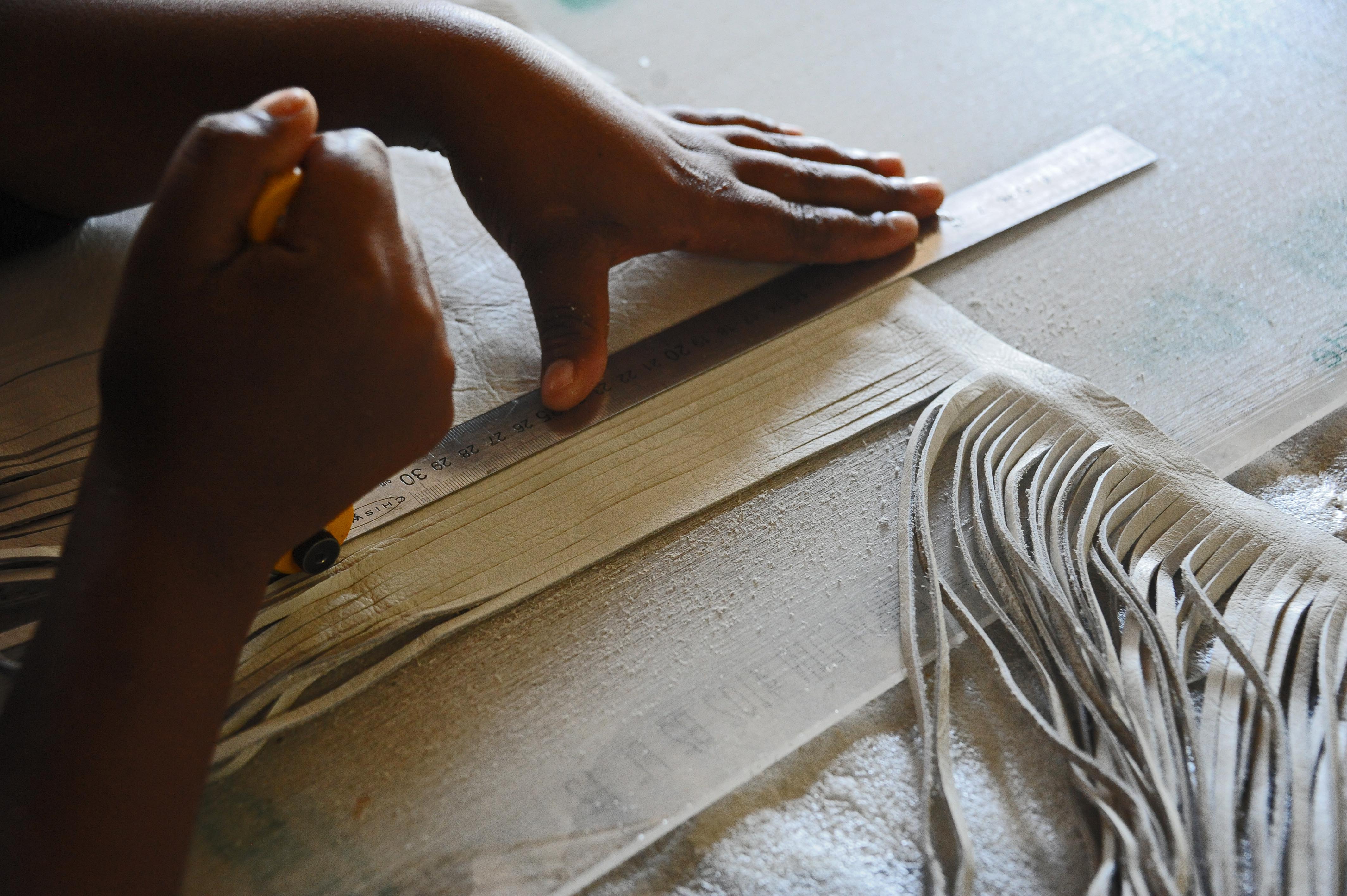 About High Thorn
Each piece is made with incredible attention to detail by local artisans in a large workroom just outside of Johannesburg, South Africa. The materials are locally sourced and made with skilled patience, giving them an added element of quality and elegance that rivals more well known European manufacturers. The element of being handmade also means that each piece is unique, different and one of a kind - like a work art.
High Thorn's beautiful and exclusive pieces can be found worldwide in lavish hotels, homes and safari lodges. Their elegant goods curated in Africa have a global appeal and offer sustainable sophistication at its finest.
Featured collection
Whisper Fringe Leather Chandeliers
Featured collection
Urchin Leather Chandeliers
Featured collection
Crocheted Chandelier